A hotel is constantly evolving with new features, redesigns and of course a continuous flow of new guests and personalities through our doors. As part of this change, we have been upgrading and refurbishing our hotel over the last 6 months to update our offerings and décor for customers.
Over the years we have completely double glazed the hotel and converted our conservatory into a relaxing sunroom with a solid roof – making it a practical space all year round. We've refurbished bathrooms, converted rooms and even replaced noisy shower pumps with quiet ones.
Last year we embarked on a major bedroom refurbishment refurbishing 13 of our 16 bedrooms and the impact is plain to see, bright colourful bedrooms in touch with today's designs and fabrics, gone the dated pelmets and materials. To make your stay even more comfortable we've also upgraded our towels and now offer fluffy bath sheets for all our guests. This makes your experience here just that little more comfortable and homely – an atmosphere we try and provide for all our guests.
As you can see from the pictures below we have managed to refresh all the rooms. Simple changes like replacing beds, furniture and all the accoutrements allowed us to fully modernise the rooms and provide a much nicer space for our guests.
Out with the old…
In with the new…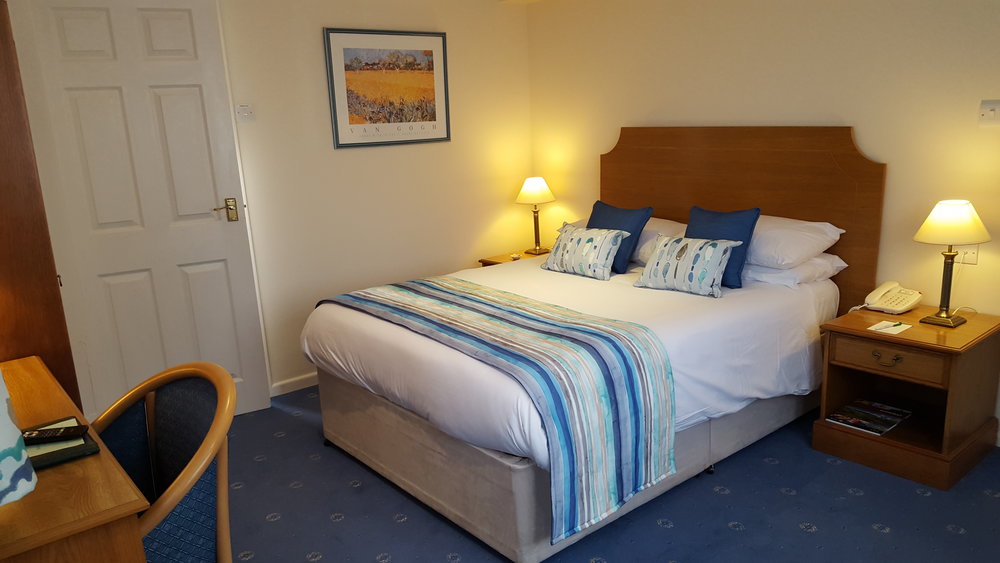 We have also just completed a major refurbishment of our Library, we knew it needed to be done but weren't sure what to do.  We decided to rip out the old patterns and brasses and brighten the whole area, it was a difficult decision as we didn't want to lose the character of the hotel.  We went for light greys and whites to create a stylish bright area for guests to sit and relax.  The white bookcases enhance the huge array of books available for guests and add a wonderful splash of colour to the proceedings. A total transformation, which like the bedrooms has been very well received by our guests.
Out with the old…
In with the new…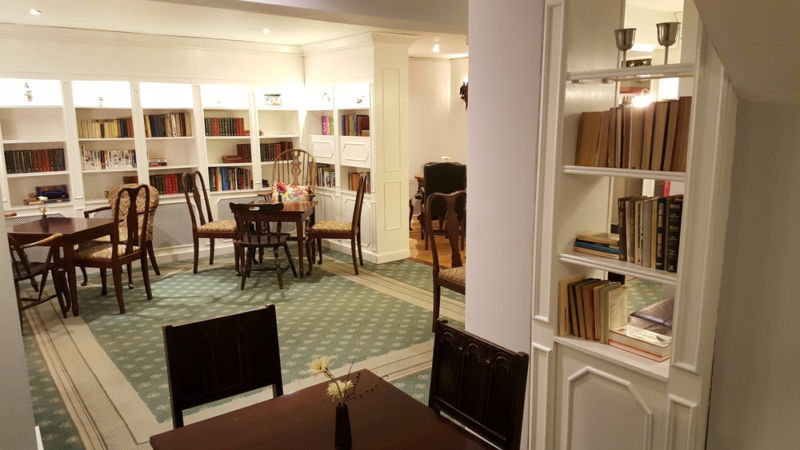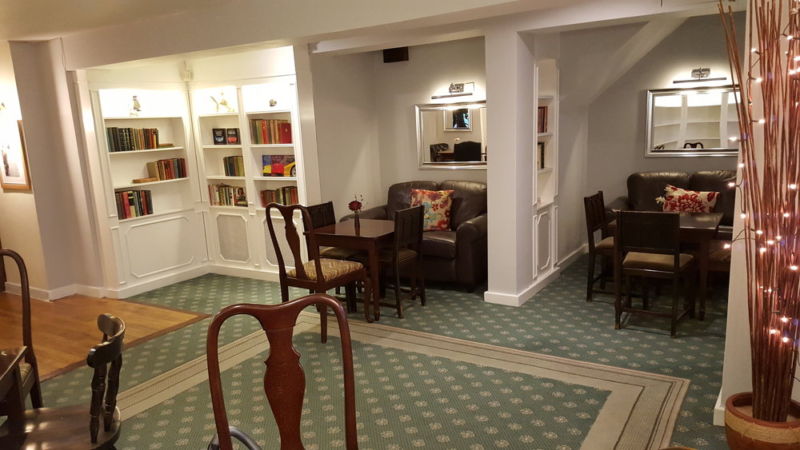 We hope you like our new hotel interiors and we hope you will join us soon.